Setting new standards.
Dynamic and distinctive, the i20 is setting new standards in the small car segment. Combining loads of smart tech like best-in-class safety and connectivity features, it's also the first car in Europe to feature our new design language – Enjoy.
Driving safety, redefined.
The enhanced safety package is designed to make the streets safer for everyone: You, your fellow passengers, and all other road users – including pedestrians and cyclists. Enjoy the i20's smart tech connectivity features for a convenient ride: Stay wirelessly connected and control your car with your voice while on the road.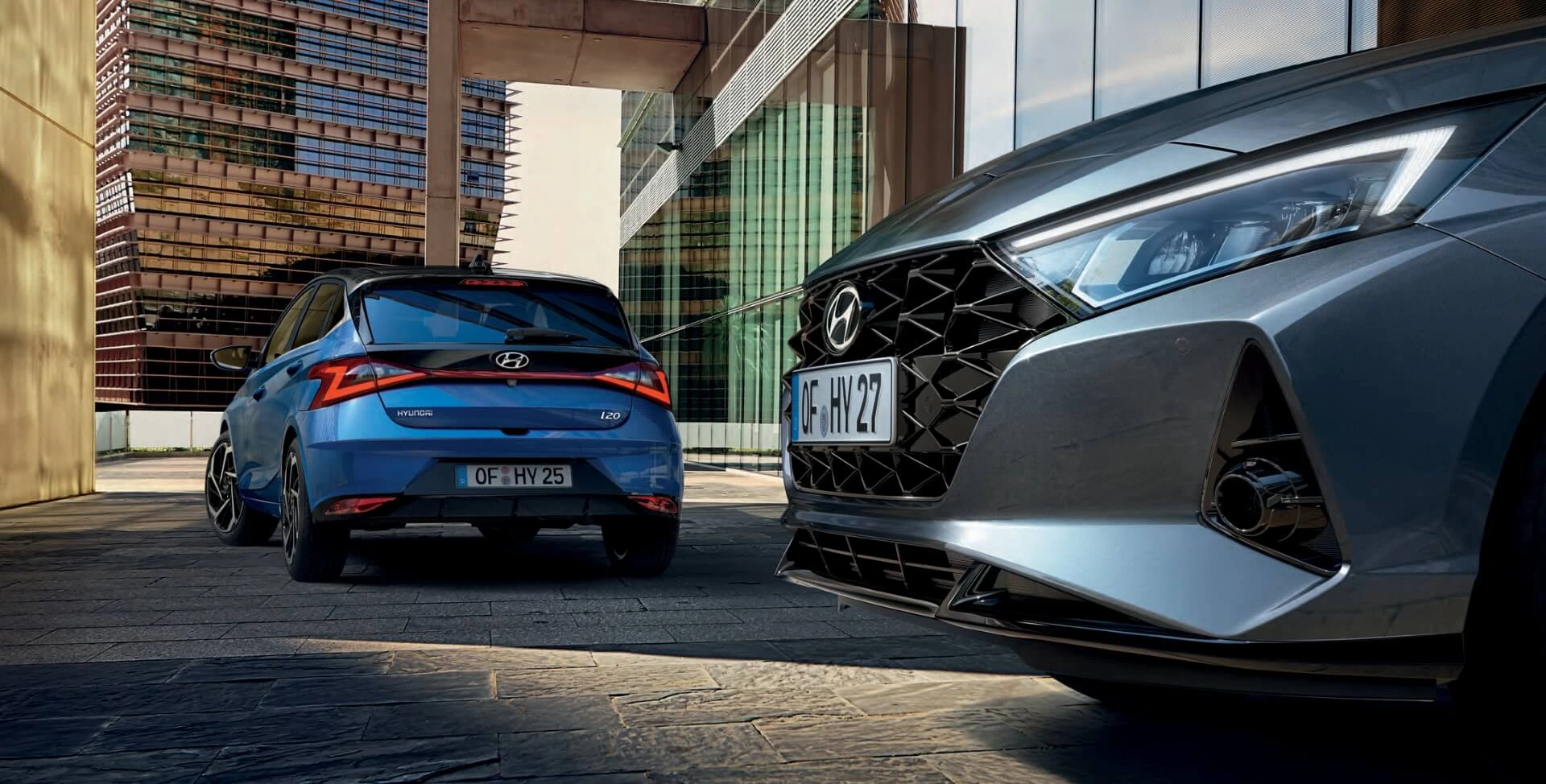 The style of a new generation.
The first impression counts - that's why we've upgraded one of our most successful models with a completely new, eye-catching design. The i20 is the first car in Europe to feature our Sensuous Sportiness design language. The outcome? A car that looks as good as it drives, with a modern, dynamic silhouette that stands out on the road.
Downloads
Brochure